This Thursday, the 15th, our first Aldi in the Sun City area will be opening! Located at 4897 Sun City Center Boulevard on the southwest corner of US 301 and Sun City Center Boulevard, this German-based market brand is bringing a new shopping experience and jobs to our community just in time for the new year.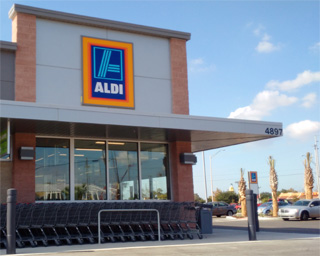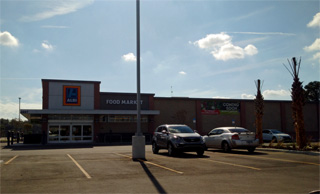 Aldi is not your typical grocery store. Some might say it's a cross between a corner store and a traditional market. It features all the big staples (produce, meat, dry goods), but on a smaller scale as compared to our typical grocery stores. On the other side of that, they're quick and convenient with all of your must-haves much like a bodega, but on a larger scale! They do feature their own version of many popular products and get in a rotating election of specialty and gourmet items!
Their unique approach to store design and management (as espoused on their corporate site) slants toward sustainability, environmental awareness, healthy choices, and savings to their customer base. If you're interested in checking out the Aldi job openings, click this link to head over to their careers site.
Don't forget your quarter deposit for your cart and your environmentally-friendly shopping bags!